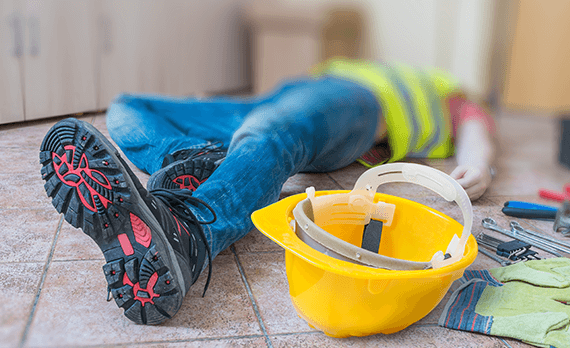 When an employee takes a job, he or she expects the workplace will be safe. Although some job conditions are dangerous, it is still assumed the employer will do everything in its power to keep employees out of harm's way. Proper training for all employees, ensuring suitable gear and tools are available, and following all safety regulations set forth by the Occupation Safety and Health Administration (OSHA) are just a few examples of what most workers expect will be done to protect their wellbeing at work and prevent work accidents.
Unfortunately, accidents do happen at the workplace, and employees can suffer a range of injuries and illnesses depending on their job duties and other factors. Someone in an office might fall down the stairs or a box of office supplies might fall and injure them. In more physical jobs like construction, various accidents, like a power tool being used improperly or incorrect construction, might cause a worker to fall or have something fall onto them. In Texas, given the high proportion of jobs in the oil and gas industry, many workplace accidents are a result of the often rough nature of working on oil rigs, refineries, chemical plants, and other locations within the energy sector. Depending on the severity of an accident, it may cause anything from an injured worker having a minor injury and being home for a few days to recover to the worker being permanently disabled or in some cases even death.
If a work accident does occur, it could be due to something an employer did or failed to do. If an injured employee can prove an accident was caused by the negligence of their employer or another contractor or vendor at their workplace, they may be entitled to compensation to treat their injuries—physical, mental, and financial. Employers who put their workers in harm's way and do not take every step to ensure a safe work environment should be held liable for the hurt they cause.
At Matthews & Forester, our attorneys have extensive experience dealing with work accident cases. We understand employers often want these matters to go away as quickly as possible. Matthews & Forester will continue to fight until the responsible party is held accountable and provides the employee with the award they need to focus on healing.
If you have been injured at work and want to review your situation with an attorney knowledgeable about work accidents, contact Matthews & Forester today at (281) 535-3000.