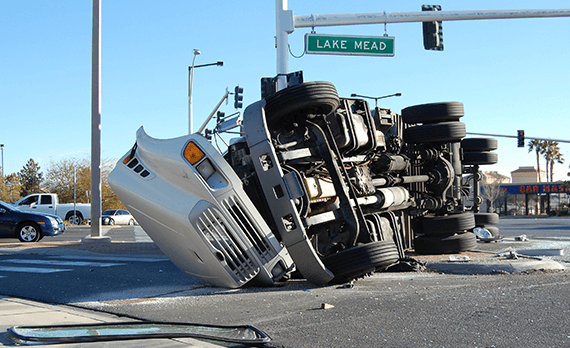 In Texas, trucks can be found driving all over the state at all times of day and night. As a result, we have many accidents involving trucks. Sadly, injuries from accidents involving a commercial vehicle are often much more serious than a car accident, given that a truck is much bigger than a car and they are often hauling dangerous cargo. Permanent disability and death are not unheard of outcomes in trucking accidents.
Unfortunately, people injured in truck accidents can often have a host of problems beyond just physical issues. Depending on the severity of the accident, they might have lost their ability to work and therefore they may have lost their income and benefits. Additionally, they may have expensive medical bills, as well as future bills for ongoing treatment. All this, coupled with a loss in quality of life can take a real toll on the victim's family.
Also, when examining trucking accidents, it is not always clear where the blame lies. It might be solely the fault of the truck driver, who made a poor judgement call or did not follow the laws of the road. Responsibility might also lay with the truck company. For example, they could have not trained their drivers properly or could have asked them to drive longer hours than mandated by law. They also may not have maintained their trucks correctly, causing something to break or malfunction. If the company who hired the trucker did not provide the correct packing equipment for the cargo, they could be found at fault if that was the cause of the accident. Other parties involved, such as trucking brokers and truck manufacturers could also be liable depending on the nature of the accident.
At Matthews & Forester, we understand the complexity of trucking cases and take the time to figure out who to hold accountable and how to get our clients the financial help they need. We navigate all proceedings with the insurance companies, trucking companies, and any other parties involved. These companies have the resources to fight truck accident lawsuits and will do what they can to pay as little as possible. Our attorneys will fight for our clients as long as it takes to make sure the responsible parties are held legally responsible for our clients' suffering.
Have you been injured in a truck accident? Contact Matthews & Forester today at (281) 535-3000 to discuss your case and see how we can help you recover.