Recreational Boating Accidents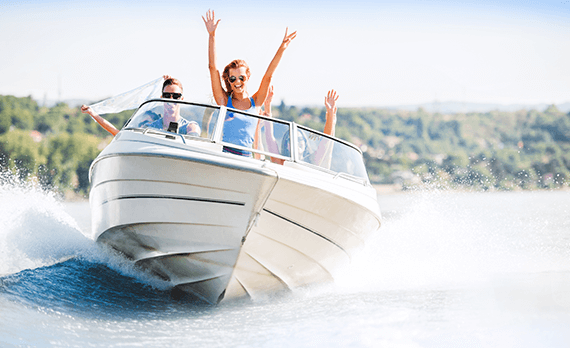 Texas is a sailors' paradise, with an abundance of places to take to the water (the Gulf of Mexico and numerous interior lakes and other waterways) and long periods of warm weather across the state. It is an ideal place to own a boat and many people take to the water every day. However, this abundance of people on the water brings a higher risk of a boating accident.
Recreational boating accidents most often occur due to the negligence of a boat operator. The boat driver might not have enough experience and thus be unable to handle the watercraft properly. They might also be going too fast or be driving while intoxicated. Sometimes, however, they can be caused by things like poor lighting on vessels, docks, or other structures near or in the water. Debris in the water or lack of proper signage can also lead to boating accidents. Sometimes a collision can only cause structural damage to the boat or whatever else is hit, but it can also cause serious injury. The unsteady nature of a boat combined with an accident can cause grave injuries. Passengers may suffer broken bones, head and neck injuries, spinal cord problems, loss of limb, and also could die from injuries or drowning. The severity of recreational boating accidents could lead to permanent disability, mental anguish, ongoing mental and psychical therapy, and the need for continued assistance, all of which can be expensive and taxing to victims and their families.
Many of the causes and consequences of boating accidents are similar to the causes of car accidents, but the laws are different for boats. Matthews & Forester is well acquainted with these regulations and has broad experience helping clients who have been injured in a boating accident. We of course never want to see anyone be a victim in a boating accident. We encourage everyone who embarks on a boating journey to take the proper precautions—only allow licensed boat operators to drive, never get in a boat with a drunk driver, and always make sure all passengers wear a life vest. If there is an accident though, rest assured Matthews & Forester is here to help navigate the legal and recovery process.
Have you been injured in a boating accident? Contact Matthews & Forester to discuss your case and start the process for getting the compensation you deserve.