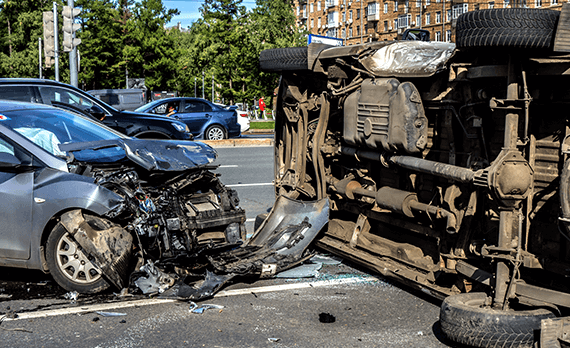 Driving is part of everyday life in Texas. Most cities are designed for cars; and, in the wide rural areas that make up most of the state, there are few options besides personal automobiles for getting around. Due to this, Texans are no strangers to car accidents; and, every year we see a large number of injuries and deaths as a result of motor vehicle accidents.
Accidents can range from minor fender-benders to serious multi-car pileups. Some people walk away with no injuries, while others suffer injuries that cause permanent disabilities or even death. In more severe cases, people can have their whole lives altered. The victim might not be able to work again, be confined to a wheelchair, require other medical devices or personal assistance, and might need ongoing treatments and therapy.
When someone is injured in a car accident, determining liability may not always be straightforward. In most instances, the other driver is the obvious answer. They could have done something to cause the accident, such as driving drunk or on drugs, driving while using their phone, ignoring road signs, speeding, or not using their turn signals, to name a few. If the car or tires were defective, these automotive component parts may have caused the car to malfunction and thus caused the accident. It is also very important to examine the location where the accident occurred. If roads were not properly maintained or signage was not adequate, for example, these factors could have contributed to the car accident and the municipality where the accident occurred could be at fault.
Matthews & Forester understands the importance of examining the entire case to determine who should be held accountable so we can ultimately help our clients receive the maximum compensation for their pain and suffering. We get to know what our clients have gone through and how their lives will look in the future to determine what is a reasonable amount of compensation. We work to make sure insurance companies pay all that is due and make those at fault pay for their actions. We stick with our clients and fight during the entire process to make sure they can recover as much as possible.
If you have been in a car accident and want to discuss you situation, contact Matthews & Forester at (281) 535-3000 as soon as possible. We can determine if you have a potential lawsuit and develop a strategy for resolving your case.